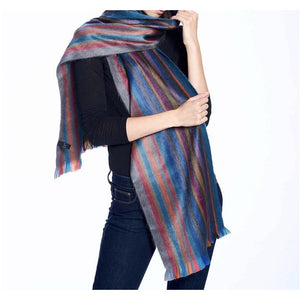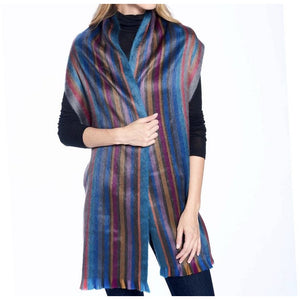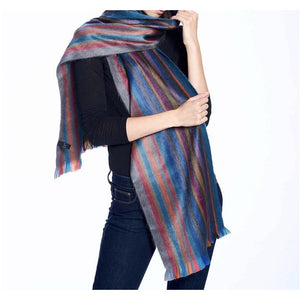 Organic Alpaca Scarf-Jubilee
Ancient Artisanal craftsmanship's meets beauty, in these organic handmade Alpaca scarves. They give warmth without weighing you down and will not itch or scratch.
By buying this product you are supporting talented artisans, their families and their culture. Look good while doing good.
Durable
Handmade in South America by Artisans
Green Product
Fair Trade

Dimensions: 78"  x 11"